If You Think Only Trees Can Grow Branches, Beams Can Too!
Anyone would be surprised to see branches that are entangled inside the building. But what is even more surprising is that these branches are connected to the beams. You would really wonder how a tree's life could be linked to a beam that is totally lifeless. Well actually, they are both lifeless. This is a custom-made structural beam installation done by Henrique Oliveira.
The vegetal world is merged with its organic counterpart in this large installation that reaches 2,200 sq. ft. It is called Baitogogo and is displayed at Palais de Tokyo in Paris. The installation is defined: "Creating a spectacular and invasive Gordian Knot, Henrique Oliveira plays with Palais de Tokyo's architecture, allowing a work that combines the vegetal and the organic to emerge. The building itself becomes the womb that produces this volume of "tapumes" wood, a material used in Brazilian towns to construct the wooden palisades that surround construction sites." You'll get to know more about this alluring installation through the video below.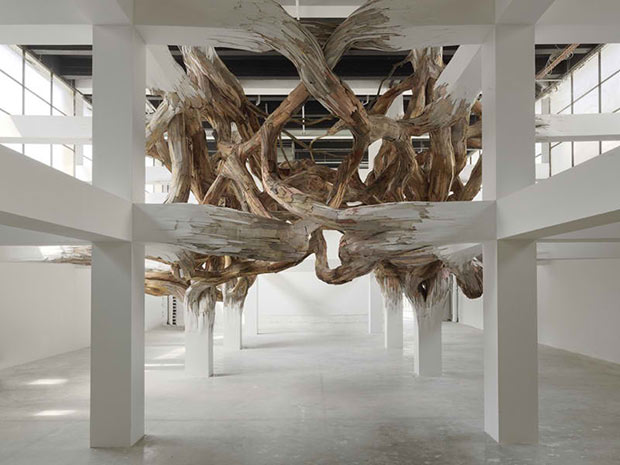 You can see how the branches were seamlessly attached to the beams.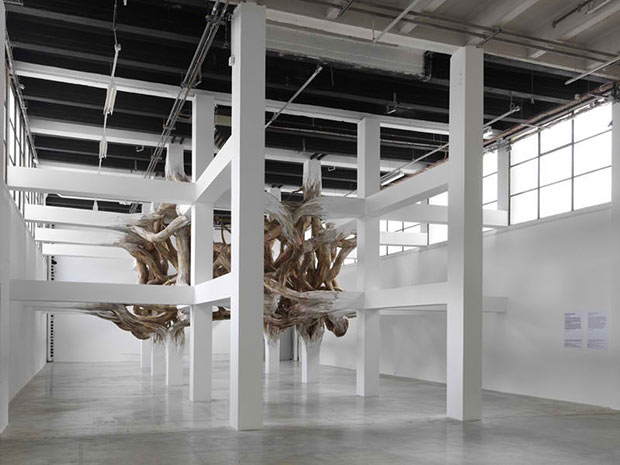 It will make you move closer just to see how this is even possible.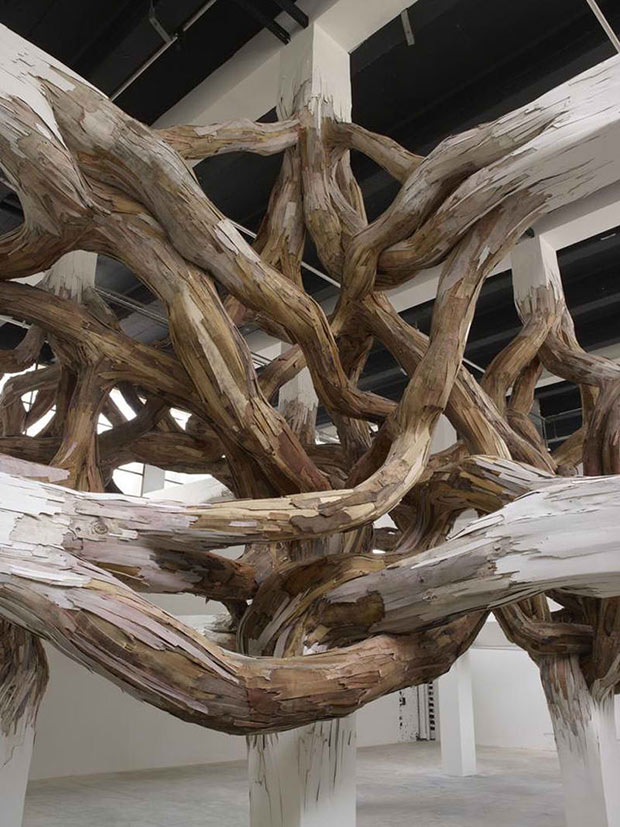 How the branches are entangled is really beautiful. I wonder if we can climb on it to take a selfie.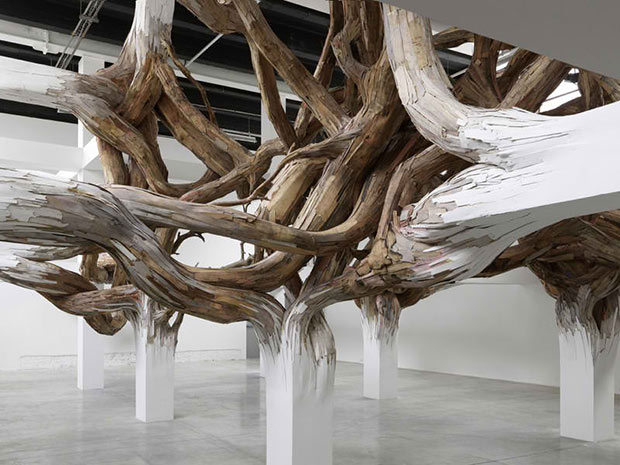 It is also nice that the color of the beams were painted on the areas near the ends which really give it the impression of growing from the beams.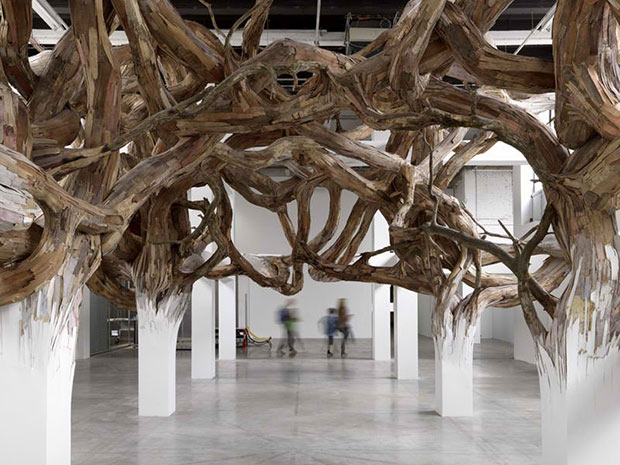 I haven't seen such an art before. I know it looks even more mind blowing in actual!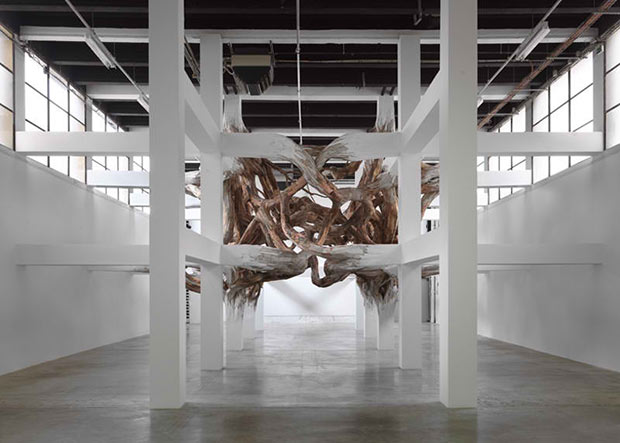 But for now, let us feast our eyes on this installation that have proved that with one's imagination, anything can come to reality.
Very interesting! I actually wondered what these giant branches are doing inside the building. At first look, it will make you think that it really grew from beams which are of course impossible. Henrique Oliveira did an impressive work to this one. The idea itself is amazing!
FREE TRENDING HOMES IN YOUR INBOX!
Never miss any updates! Subscribe to our feed and we'll send you the latest trending homes right to your inbox daily! Join us Now!